Lowcountry Eats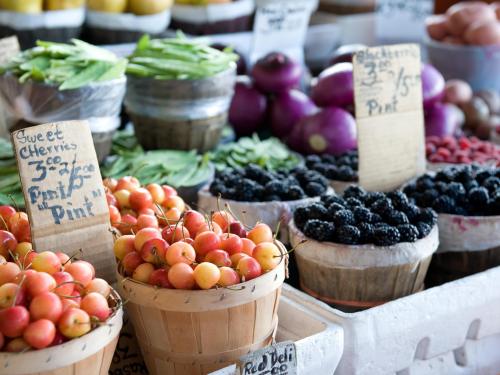 When you want to taste the unique flavors of the South, there's no better place to find Lowcountry eats than Summerville. The foodie scene is thriving with affordable restaurants that serve some of the best fares around. Summerville is known as the birthplace of sweet tea, so if you like loads of sugar with your beverage, you are in for a treat at any restaurant that serves the delectably dark drink. For a sampling of the town's freshest fruits and vegetables grown by local area farmers, head over to the Summerville Farmers Market held every Saturday come rain or shine.
Below are some of the best restaurants Summerville and the Nexton Community has to offer, all of which are located near our hotel:
o If you're craving an award winner burger, look no further. Bad Daddy's is consistently receiving press and praise from all corners of the culinary world. Take a stroll to Bad Daddy's and enjoy the friendly atmosphere with a juicy burger and mouth-watering fries.
o Eat, Drink, Football. Get the lowcountry experience at Carolina Ale House walking distance from Cambria Summerville. Walk in for lunch, dinner, or a late-night bite. Happy hour drinks are available all day. You're promised a southern experience, cold beer and fun events every week.
o This small town, home-cooking family focused restaurant is winning dozens of local and regional awards. From the shrimp and grits, fried chicken, to over the top Bloody Mary bars, Page's will win over your heart and your stomach.
o Halls Chophouse features expertly-crafted dishes that highlight the essence of culinary creativity and distinguished flavor. The experience of this steakhouse is unlike any other, it's no wonder TripAdvisor named them top 10 Travelers' Choice restaurant in the U.S. and the world.
o From tacos to nachos! Taco boy is designed with festive décor that is meticulously sourced on research trips to Mexico. Grab a tequila flight and pour the queso because we just found your favorite new happy hour spot.
o A pub in the heart of Downtown Summerville. 40 taps pour South Carolina's finest beer. The ultimate goal is to have every South Carolina Brewery represent at the pub!
World's Largest Sweet Tea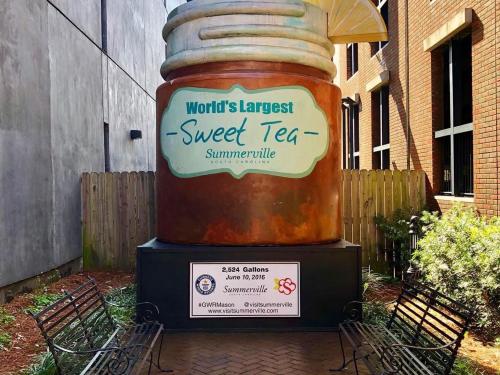 The "World's Largest Sweet Tea" has called Summerville home since 2016 when it earned its rightful place in the Guinness Book of World Records. Holding a whopping 2,524 U.S. gallons of tea, the mighty beverage was brewed using 210 pounds of loose tea and 1,700 pounds of sugar. When makers of the tea put 300 pounds of ice in the drink, they didn't have enough to bring the temperature down to the required 45 degrees, so they used several hundred additional pounds of ice to get it to the right frosty temperature. Located in the heart of Summerville, this larger than life attraction is less than 5 miles away from Cambria Hotel Summerville - Charleston.